QPI Louisiana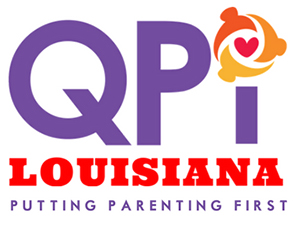 The Quality Parenting Initiative (QPI) is an approach to strengthening foster care by refocusing on quality parenting for all children in the child welfare system. This initiative redefines the expectations and provides resources and tools that caregivers need to provide the loving, committed, skilled care that children need.
When QPI is successful, caregivers, DCFS staff, and birth parents work as a team to support children and youth.
In 2017, Louisiana became the first state to adopt QPI as a statewide approach.

The Quality Parenting Initiative (QPI) National Conference was held in New Orleans on January 16-17, with First Lady Donna Edwards, Department of Children and Family Services Secretary Marketa Garner Walters and Youth Law Center Executive Director Jennifer Rodriguez serving as featured speakers.
The conference celebrated QPI's 10th year and featured developmental sessions with international experts, judges, birth and foster families, and youth panel discussions. Session topics included co-parenting, sibling and extended family relationships, partner engagement, family-centered foster parent investigations, information sharing and effective social media work.